Locally owned and operated, Fleckenstein Gallery features paintings, prints and mixed media by regional artists, as well as artful gift items including photo frames, books, greeting cards and mirrors in a variety of styles.
With over thirty five years of experience in the industry, we specialize in archival framing for valuable works of art, as well as economical framing for your basic needs. We frame posters and Picassos, and everything in between.
We are located in Hampden, Hon!
Please remember to bring your mask.
We thank you in advance for helping us
to protect our vulnerable loved ones.
Gallery Hours:
Tuesday-Friday 11am-6pm+
Saturday 11am-5pm+
and by appointment (call 410-366-3669 for evening appts after work or dinner)
Closed Sundays and Mondays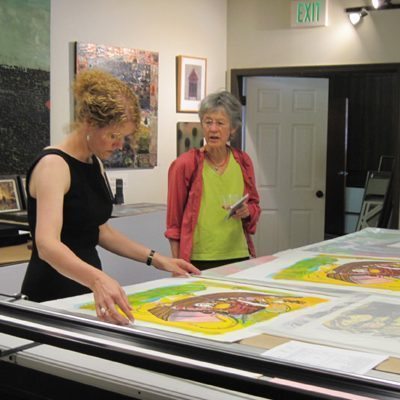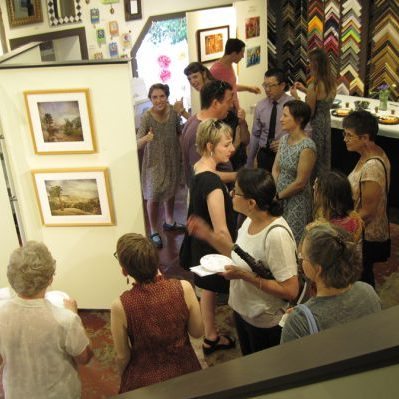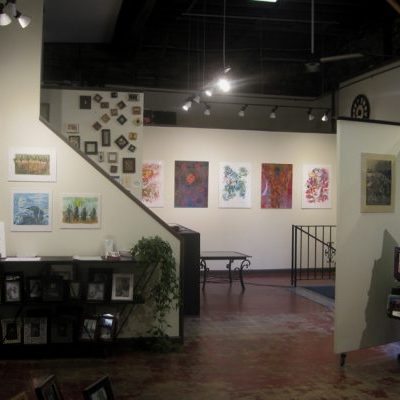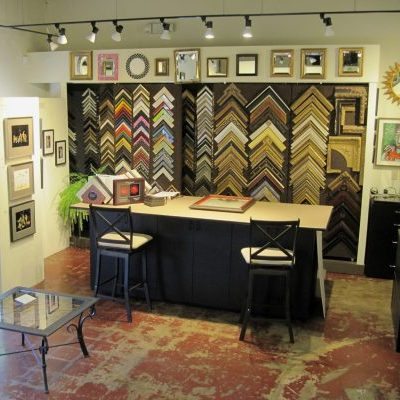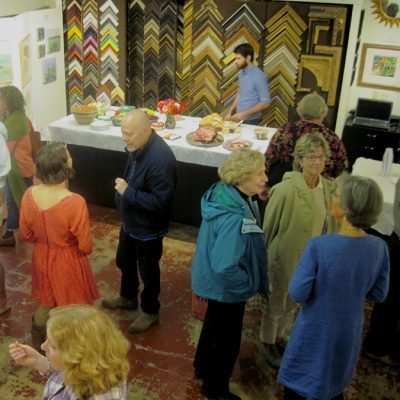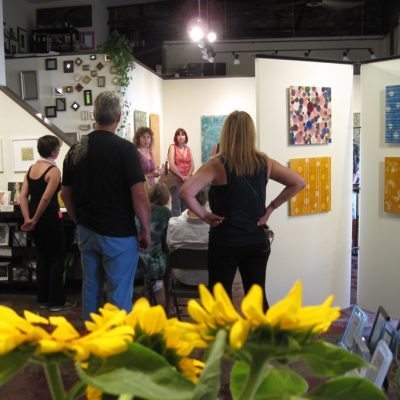 Testimonials
"Literally everything was excellent. But, I didn't expect it any different. That's why I choose Fleckenstein. – Ursula Populoh" – 2016
Terrie, I want to thank you for your patience, advice and understanding. We asked you a bunch of questions. You were always willing to answer them. No matter how many or far out they were. You were always polite and in no way condescending. It must of been quickly evident that I knew nothing about buying art. Less than nothing about buying frames. I never felt you were up selling me. I generally felt wonderful about the experience. Lastly I felt you had my best intentions in mind throughout the process. Sandy" – 2016
"Terrie, IT LOOKS WONDERFUL!!!! BOTH the Piranesi — SO elegant … and the Matisse — I'm thrilled to have it restored." The new frame on the back looks very sturdy. Many, many thanks from us both. We couldn't be happier. It all worked out beautifully and we appreciated your help with the entire process. Susan" – 2013
"Once again, I must thank you for the exemplary quality of your work. Construction redesign recently required reinstallation of 37 photographic portraits that you framed for us. I've always admired the meticulousness and consistency of your work—all the pieces looks like they were made at one time rather than over the course of nine years, but a recent realization is truly remarkable. I had to shift the entire group of 37 about 17" to the left to accommodate two additional portraits. I didn't have to re-measure one piece of hanging hardware because each frame was exact—every mirror hanger on every frame measured precisely 4" from the top. Not only was I astonished, you saved me hours of work and for that I'm most grateful. Thank you for your wonderful work. Sincerely, D" – 2011
"Was completely satisfied to a point that we were willing to drive nearly 2 hours from Dover, DE to Baltimore. That is what trust is worth with several high valued pieces." Private Client – 2016
"Fleckenstein Gallery is the best! Have worked with Terrie for years, and she's a true artist at what she does. Her new gallery in Hampden is convenient, and she has a fantastic selection of frames. Be sure to consider her when you have work that needs expert framing. Lynn" – 2013
"So glad I found your 'shop/gallery' – you incorporate artistry with framing. Barbara" – 2011
"Terrie, I cannot thank you enough for your concerted efforts, professional skills, strong work ethic and optimism. You have transformed my work. Best regards, Peter." – 2011
"We appreciate your extraordinary skill and careful attention to what the IND School Sisters and family hold dear to their hearts. Thank you for helping us preserve a part of our rich history. Sincerely, Anne" – 2011
"Terrie- ("Mr. X") received the medal box and is so thrilled I can't even describe the effusive accolades I received. Picked up the phone at 5:15 p.m. "YOU ARE A ROCKSTAR" is what I hear. "Unbelievable", "Elegant", "Beautiful" and "Brilliantly designed" "He couldn't have asked for anything better"… I told him it was all you. Once again, thank you for making me look so good. D" – 2010